Cape Cod SEO
Search Engine Optimization (SEO), describes a set of techniques used to propel your website higher in search engines such as Google. This helps qualified customers find your website ahead of your competition. All of our websites come with basic on-site SEO, but to truly move ahead of the pack, you need an ongoing SEO strategy.
Keyword Research
We target keywords that will get you found.
Surprise – people do not always search for your product or service the way you think they do. Research is key. We can tell you exactly what keywords people are searching for, as well as the likelihood that you can rank for those keywords. We target keywords with the right mix of search volume and difficulty, so you don't waste time on irrelevant keywords or set unrealistic goals.

On-site SEO
Your foundation for success.
We incorporate your target keywords into your website as we build it from the ground up. Google and other search engines are left in no doubt as to what your business is about. We also submit your website to Google and Bing so they know to come check you out.
Local SEO
Get found on Google & Bing Maps.
50% of local searches result in a visit to a place of business within one day. It's critical to claim and optimize your Google & Bing Map listings correctly for maximum exposure. We can also help you improve your search engine visibility for people searching for your service in nearby towns.
Off-site SEO
We get you listed on other websites too.
Nowadays, much of your rankings are influenced by how your business is referenced by others. Consistent online mentions (citations) and links from other websites play a huge part in your SEO success. We submit your business info to niche directories and fix inconsistent listings that may be hurting your rankings.
Reviews
88% of people trust online reviews as much as personal recommendations.
The conversation about your business is already happening online. It's time to get involved. We can enact strategies that get you more reviews on relevant sites from satisfied customers. We can even funnel all your reviews into one convenient dashboard.
Content Marketing
Content is king. Ain't nobody got time for that!
Search engines devour fresh, relevant content. Posting on your blog regularly satisfies their hunger, and positions you as an expert in your field. We can help you brainstorm content ideas and take some of the burden off by ghost writing articles for you.
Under the hood
A secure website that loads quickly.
Technical SEO has become increasingly important. Google and other search engines favor secure sites that load quickly, just like your visitors. Our superior hosting service results in faster loading websites and efficient search engine indexing.
Measure
A convenient client dashboard.
It's important to measure and refine your SEO strategy over time. Track your results via your personal client dashboard, which includes Google Analytics, Google My Business insights, citations, keyword rankings, reviews and Facebook insights.
Consult
It's a partnership.

There is no one size fits all solution for Cape Cod SEO success. It's important that we work together to win you more business. That's why every SEO plan includes access to your own Cape Cod SEO consultant.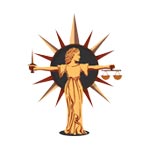 "I have worked with Kieran Nunan and the team at Community Web Development since 2014. Before I found them I was floundering around in the internet morass. I never felt I was getting honest, accurate or competent advice about my website. Since CWD has been managing my internet presence I have been able to achieve results that have exceeded my expectations. They have a winning combination of creative talent, laser analytics and a genuine passion for what they do and seeing you succeed at what you do. I can honestly say my business would not be where it is without them."