Web hosting is boring, and that's the way it should be, because things only get exciting when something goes wrong. We've taken mundane web hosting to the next level by adding extra layers of security, support, and essential maintenance that are often overlooked. Partner with us to protect your bottom line.
Fast, Reliable Web Hosting
What would it cost you in lost revenue if you closed your doors on the busiest day of the year? Would it damage your reputation if you stopped answering the phone? Reliability is key, and the same goes for your website.
40% of people will abandon a website that takes more than 3 seconds to load. Every second counts. Our servers are optimized to run WordPress at lightning speed and boast a minimum 99.99% reliability, meaning your website never takes a vacation.
More good news – search engines like Google appreciate speed and reliability just as much as your customers do, and reward you for it.
Security
You can't afford to ignore website security. One embarrassing hack could ruin your credibility and get your website kicked off Google and Bing.
We actively monitor your website for malicious activity and deal with it before it causes a problem. We also keep all of your WordPress software and plugins up to date. Out of date software is the leading cause of WordPress hacks. Which leads us to…
Maintenance
One of the greatest benefits of WordPress is that it is constantly being optimized for security and performance. To take advantage of these improvements, and to safeguard your website, these updates must be installed immediately.
Even the simplest site can face more than 50 software updates per year. Skip these updates and you might as well roll out the red carpet for opportunistic hackers.
Would you rather install software updates or answer a call from a new lead?
Added Benefits
Dedicated Support
We provide full training for all of our clients, but if you get stuck making changes to your website, help is available by phone or email. We even include videos in your admin to assist you with common tasks.
And if you get really tied up just send us your changes and we will take care of them. Minor website changes are included in your monthly package.
Daily Backups
Sometimes things go wrong. Buttons get pushed. Disasters happen. We keep daily backups of your website and hope you never need them. Did we mention there's no charge for backup restoration?
Security Certificate (HTTPS)
Ever notice that secure padlock in your browser's address bar? That's a Security Certificate in action, and it protects your customer's sensitive data from prying eyes. Also known as HTTPS, TLS or SSL, this security feature is now an essential part of building consumer trust. Google also considers HTTPS a positive SEO ranking factor. Good thing it's included in your hosting plan, right?
Branded Email
Still using a Yahoo or Gmail account for your business email? 75% of consumers consider a business that uses a personal email as untrustworthy. Look more professional and make your customers remember your brand with email@yourdomain.com. Your email can be accessed anywhere via a handy webmail interface on any computer or mobile device.
Software Licensing
Good software costs money. Your website comes supercharged with a suite of enterprise-level plugins and themes that retail for more than $400/yr. Since we develop lots of websites, we get a significant discount on the software which we then pass on to you as part of your monthly package. With us, there's no need to worry about unexpected licensing bills each year.  It pays to be part of the in-crowd!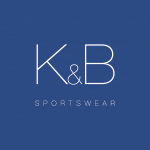 "Professional, quick response, courteous, creative, funny, bright, talented, affordable, local family small business… I could list another hundred+ positive adjectives to describe our experience with everyone at Community Web Development! We couldn't be more pleased with their services, programs, and the website they built for us and continue to support."