Last week, Google had two major (and uncharacteristic) outages that basically took down any of their services that required a user login. The issue was due to a botched migration of their user authorization service, affecting tens of millions of users across the globe.
As the dust settled, we received a couple of similar reports from clients using their personal Gmail accounts to connect to their external email. Gmail was no longer checking the mail server for new email. So we investigated.
POP3 not fetching mail

The affected clients' email was hosted on different servers, so we were quickly able to rule that out. However, they were both using the same method (POP3) to fetch their mail and read it in Gmail.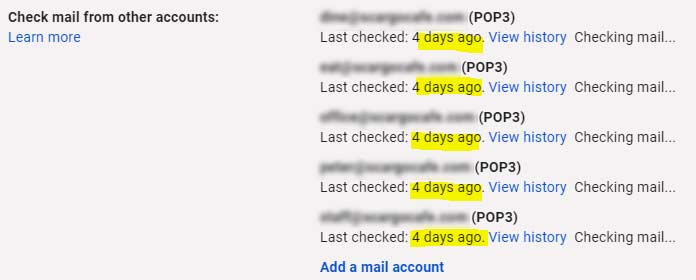 By going into Gmail Settings > Accounts and Import it became pretty clear that Google was not fetching mail, and it hadn't done so since Monday's major service outage. For one client, it was stuck on the Checking mail… status, whereas the other client had the option to Check mail now.
Two solutions to Gmail not checking external mail after Google outage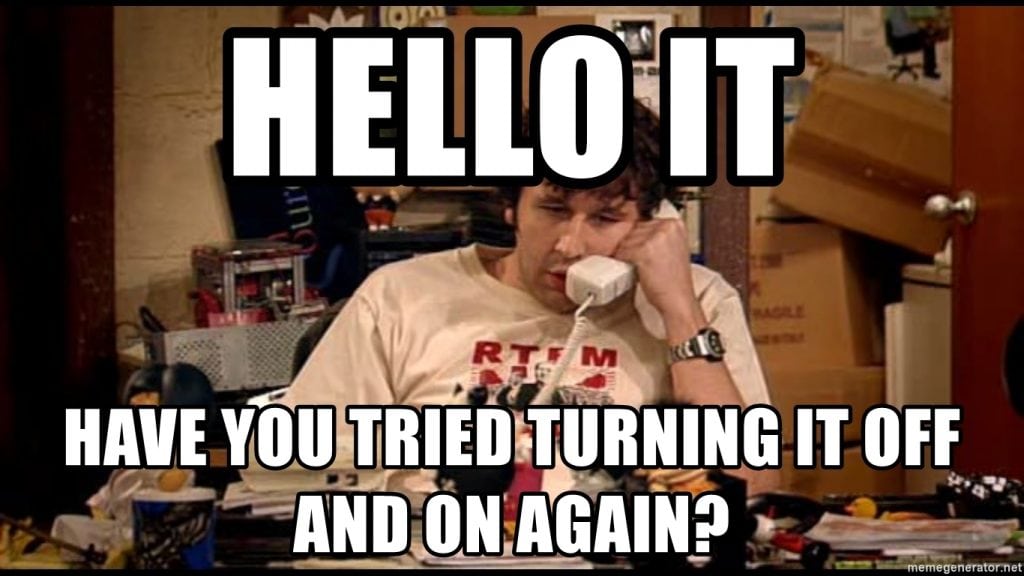 Click on the Gear Icon in the top right, then click on See all settings.
Navigate to the Accounts and Import tab, and scroll down to the section called Check mail from other accounts.
At this point, there are two solutions, depending on what you see.

If you have the option to Check Mail Now, simply click that link and wait about 30 seconds while Google polls the mail server.

If Gmail is stuck on Checking Mail… you will need to re-authenticate your external email account. To do this, click on edit info next to your email account and enter your Password in the Mail Settings pop-up box. Click Save Changes and wait a few moments while Google does its thing.

If you have been successful, Google should report back that new mail has been fetched, and the Last Checked status will update.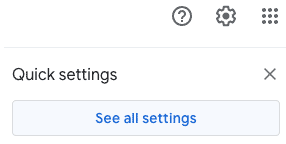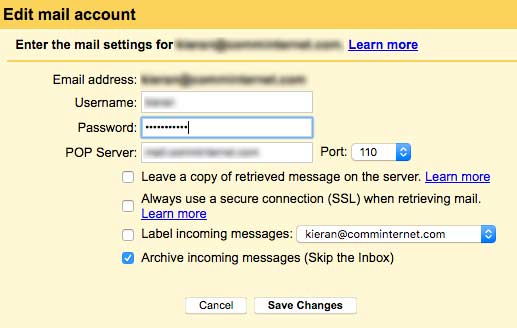 IMPORTANT: Your old mail will appear in your inbox on the original date you would have received it, so make sure to go back a few days in your inbox to retrieve all of your missed e-mail.

Final thoughts

Out of the many clients we have, only four or five accounts experienced this issue despite many of them using POP3 to access their email. This seems to be an intermittent problem, only affecting a small percentage of accounts, and we have seen similar reports on various forums to back this up.
The most frustrating thing about this issue is that Google didn't alert our clients in any way to the failure of the most recent POP3 mail fetch. Usually a large red pop-up appears when issues like this arise. But this time it was silently broken…

If you were experiencing this problem, we hope this helped you fix it! POP3 is now considered an antiquated method of checking e-mail. While we can find our way around an e-mail server, we usually recommend a local IT professional when you need dedicated support for this mission-critical business service.